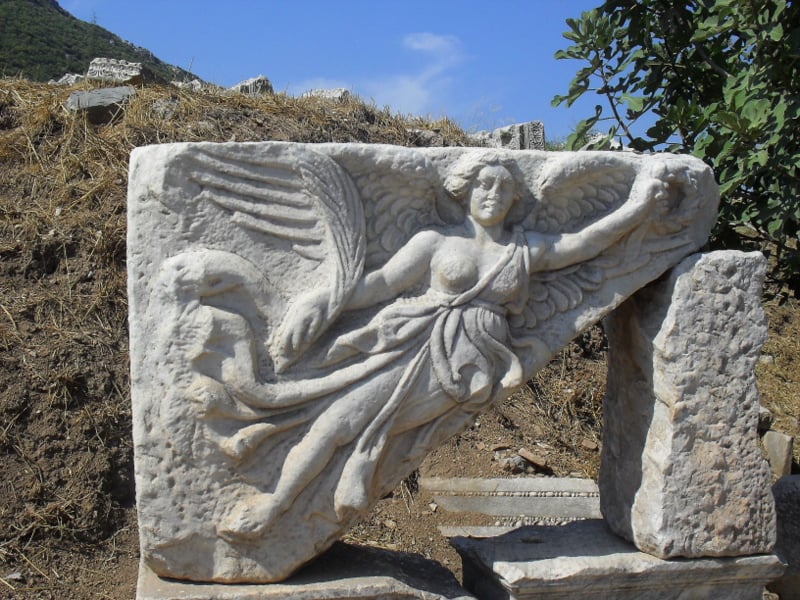 The European Union has approved Turkey's bid to trademark the phrase "Turkaegean," or "Turkish Aegean" for use in a new tourism campaign.
The US, however, has rejected the country's application to copyright the controversial phrase.
Turkey has begun using the term "Turkaegean" or "Turkish Aegean," in highlighting ancient Greek monuments and archaeological sites in its new tourism campaign for summer 2022.
Phrase "Turkaegean" is used in several languages in Turkey's tourism campaign
The west coast of Turkey, which includes Izmir, Ephesus, Ayvalik, and Pergamon among many other well-known historical sites with a rich Greek history, is one of the seven major regions of the country.
In its campaign, Turkey says that the "Aegean Region of Türkiye offers you beautiful landscapes, dazzling coastlines, immaculate beaches, pine woods and olive groves; perfect for nature lovers, photographers, history buffs and adrenaline junkies. Many popular holiday villages and fishing harbors are scattered up and down the coast."
Until today, its predominant name was the "Aegean Region." However, the term "Turkaegean" is now used in the English campaign while "Turkiye Egéene" is used in French and, in German, "Türkische Ägäis" is used. These all mean "Turkish Aegean."
Most experts believe that the name of the Aegean archipelago derives from the ancient Greek word αἶγες, meaning waves.
The EU Intellectual Property Office allowed Turkey to trademark the term last December, and it will remain valid until July 2031, allowing the country to use the phrase in future campaigns.
The US rejected a similar application by the country due to the fact that the application was not specific enough, and the applicant did not include their email address on the form. The country's Tourism Promotion and Development Agency has six months to resubmit their application to trademark "Turkaegean."
Currently, the trademark for the term is active in at least four places: Australia, Brunei, Japan, and the EU, and is "pending" in a number of other countries, including the US, New Zealand, Iceland, Canada, and Israel.
The Aegean Sea has been historically important, especially in regard to the civilization of Ancient Greece, which inhabited the area around the coast of the Aegean and the Aegean islands.
The Aegean islands facilitated contact between the people of the area and between Europe and Asia. Along with the Greeks, Thracians lived on the northern coast.
The sea and the Greek islands located within it have been a point of contention between Greece and Turkey, as the country has repeatedly questioned the sovereignty of a number of Greek islands in the area.
See all the latest news from Greece and the world at Greekreporter.com. Contact our newsroom to report an update or send your story, photos and videos. Follow GR on Google News and subscribe here to our daily email!