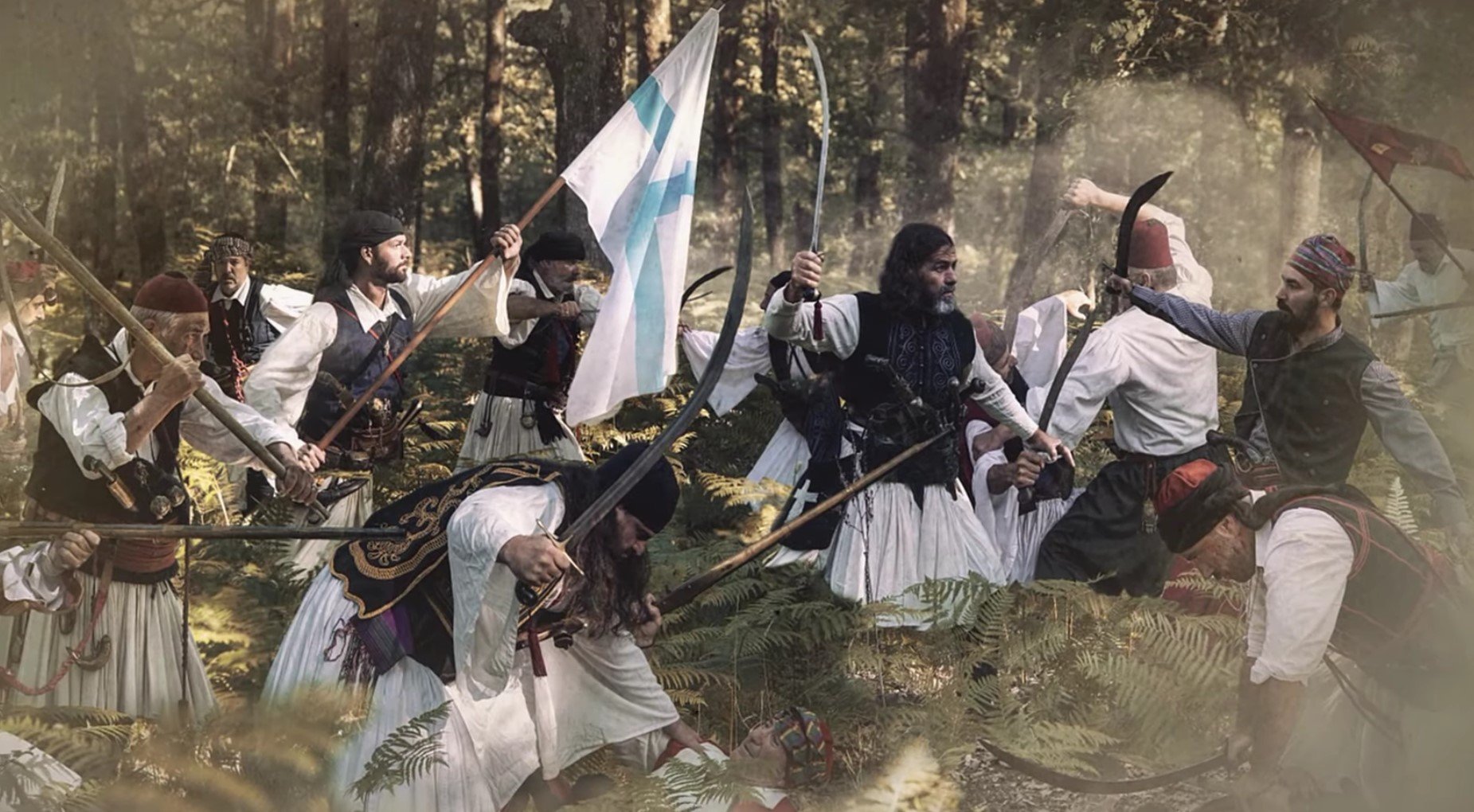 Elias Pergantis, a photographer from Greek city of Sparta, has recreated spectacular battle scenes that bring to vivid life the moments of the Greek War of Independence of 1821.
The photographs that were taken from the collection of the photographer are currently being shown in the city of Sparta in the southern Peloponnese.
They are part of an exhibition and event that is currently being held dedicated to 1821, the year the Greek War of Independence began.
The exhibition is an initiative of the Municipality of Sparta.
Speaking about his work on a Youtube video that he uploaded on Sunday, Pergantis notes: "Four years of work, thousands of photos, thousands of kilometers all over Greece, hundreds of people who were photographed whom I did not know and now they are all friends!"
"All these are in a video with some of these photographic moments, as a tribute to the Greek Revolution of 1821. We will continue!" the Spartan photographer said emphatically in his post.
The Exhibition in Sparta
A total of twenty of Pergantis' uniquely artistic photographs, printed on large canvases measuring two meters (six feet) in height, were placed along Constantine Palaeologos Avenue in the city of Sparta.
"Each photograph tells a separate story of the period of 1821 from every corner of Greece. From the dance of Zalongos and the secret school to the exodus of Missolonghi and the Holy Corps of Ypsilantis," Pergantis said in a Facebook post.
Pergantis has already shot photographs of more than one thousand individuals after beginning his systematic campaign to capture the greatest moments of the War four years ago.
He visited almost every corner of the country to capture people, scenes, and moments that would take us all back in time, to the years of the monumental Greek struggle for Independence.
Most of his photographs depict people from various cultural Associations of Greece, who are holding actual weapons and other heirloom objects which date back to the era of the Greek War of Independence in the 1820's.
The photographs will be exhibited in other Greek cities as well.
See all the latest news from Greece and the world at Greekreporter.com. Contact our newsroom to report an update or send your story, photos and videos. Follow GR on Google News and subscribe here to our daily email!