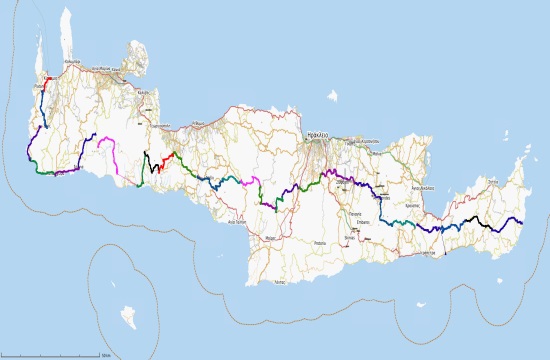 Luca Gianotti, an Italian who has studied Philosophy, has always been interested in hiking. He has been a guide since 1992 and now attempts to materialize hiking tourism in Crete, crossing the island within almost 28 days!
Luca Gianotti has made it real several times, and even managed — along with his friends — to mark the "Cretan Route," an itinerary of 500 kilometers. He even published a book-map including the course which goes through villages, housing estates and a whole lot of Cretan nature.
Luca Gianotti has already scheduled 2 trips during 2016. The first trip is going to take place during April, and the second one during October. According to his plans, the participants will have to cross almost 20 km daily on the "Cretan Route," starting from the beach of Kato Zakros in Siteia, and moving eastward.
Gianotti, along with his club and volunteers, will plan such partial trips every year, until he completes the Cretan Route.
See all the latest news from Greece and the world at Greekreporter.com. Contact our newsroom to report an update or send your story, photos and videos. Follow GR on Google News and subscribe here to our daily email!