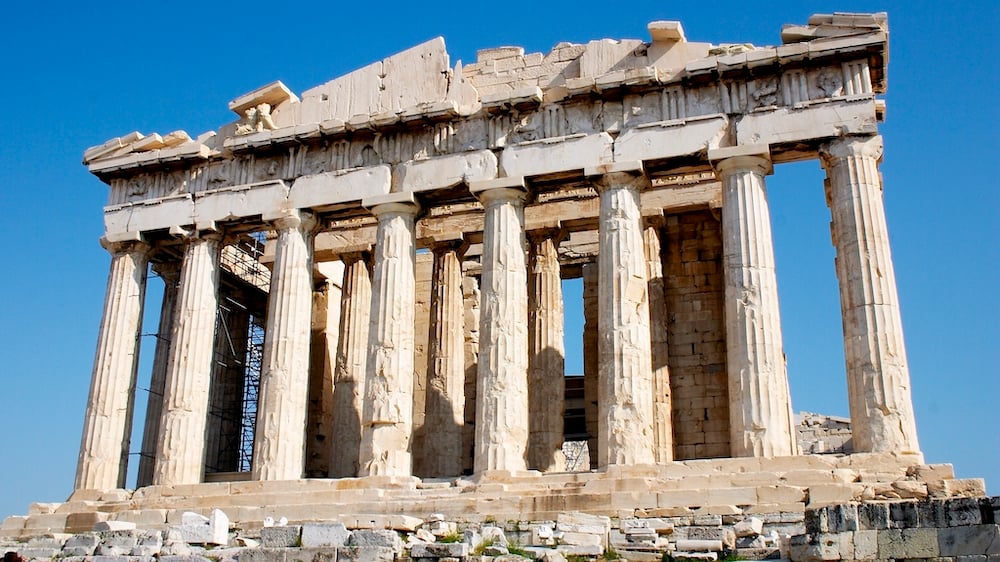 Austria will return two pieces of the Parthenon Marbles to Greece, the country's foreign minister said on Tuesday.
"I am very pleased that technical discussions are taking place between the Kunsthistorische Museum and the Acropolis Museum on mutual loans of the Parthenon frieze," Austrian Foreign Minister Alexander Schallenberg told a news conference with his Greek counterpart Nikos Dendias.
"I am very hopeful that the talks can move on very quickly and the marbles will be on display in Athens."
The Vienna Museum has a small collection of marbles – just two fragments from the Parthenon's northern frieze, but Dendias said Austria's gesture could help in talks with Britain over its much larger hoard held at the British Museum.
"Italy in 2022 and Pope Francis in 2023 returned to Greece part of the Parthenon sculptures so this will be the third one and this for us is of huge, huge importance," Dendias said.
"And also beyond the very fact of this, we believe that will create a momentum which we could use in our discussions with London."
Italy and the Vatican return Parthenon Marbles segments
Since independence in 1832, Greece has repeatedly called for the return of the sculptures – known in Britain as the Elgin Marbles – that British diplomat Lord Elgin removed from the Parthenon temple in Athens in the early 19th century, when Greece was under Ottoman rule.
Italy returned the "Fagan fragment," a piece of sculpture from the Parthenon, to Greece permanently.
The fragment, which was formerly housed in the Antonio Salinas Museum in Palermo, was returned to Athens in January 2022 to be put on show in the Acropolis Museum for eight years.
However, the country has decided to return the piece permanently, an act that exemplifies current trends in museum studies that advocate for the repatriation of antiquities to their countries of origin.
In late December 2022, Pope Francis decided to return to Greece three fragments of the Parthenon Marbles that the Vatican Museums had held for centuries.
The Vatican termed the gesture a "donation" from the pope to His Beatitude Ieronymos II, the Orthodox Christian archbishop of Athens and all Greece, "as a concrete sign of his sincere desire to follow in the ecumenical path of truth."
A reunification ceremony took place in Athens in March to celebrate the return of three fragments.
Greece thanked Pope Francis for the return of the Parthenon fragments during a visit to the Vatican by Culture Minister Lina Mendoni.
"Initiatives like these show the way, how the pieces of the Parthenon can be reunited, healing the wounds caused by barbaric hands so many years ago," said Mendoni.
See all the latest news from Greece and the world at Greekreporter.com. Contact our newsroom to report an update or send your story, photos and videos. Follow GR on Google News and subscribe here to our daily email!