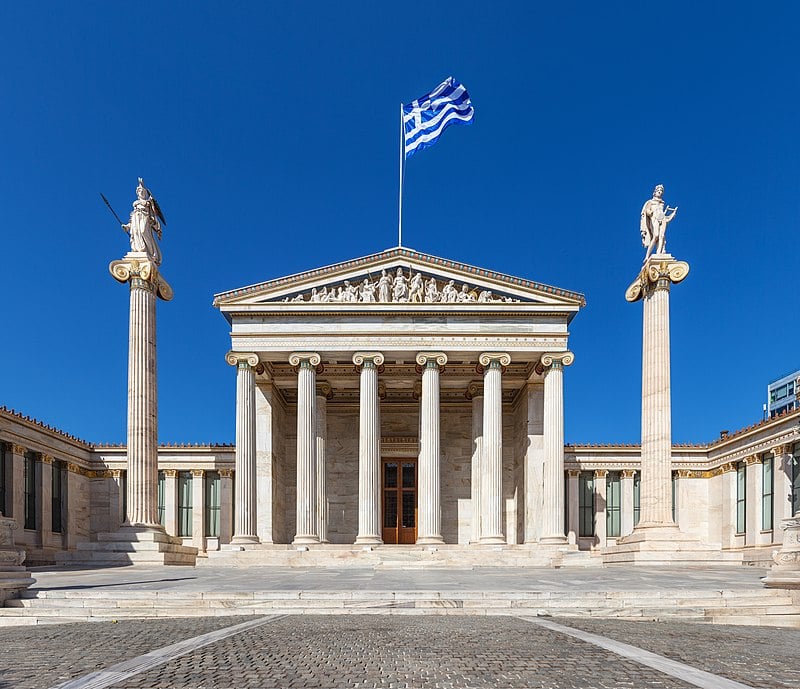 To celebrate Greek Language Day, the Ministry of Foreign Affairs created a video highlighting the Greek language's endurance over the millennia.
Young students of Greek from different parts of the world recite famous poems that marked Greek and world history.
Poems in the Greek language over the millennia
In the video with the theme "The Greek language in its timeliness," boys and girls from 23 countries, including the US, South Africa, Germany, Egypt, Argentina and Cuba, make a poetic journey across three millennia of Greek culture.
From Mycenae to the modern day
"From the time of Golden Mycenae and Linear B script, the words of Homer and the Greek dramatists to the present day, the language is alive and active producing history, culture and science," the Deputy Minister of Foreign Affairs, Andreas Katsaniotis says in his introductory remarks.
"In the course of its long history, our language was there when the Evangelists proclaimed to the world, in Greek, the coming of Christ, and when distant Oceania was given the name after the Titan, son of Uranus and Gaia," he added.
"Greek is a universal language," Katsaniotis stressed and highlighted the fact that it has enriched the international scientific discourse.
More than any other tongue, it is the language that developed, shaped and expressed most of the scientific theories, philosophical thoughts, and literature in most of the modern-day languages of the Western world.
The video will be on the websites and social media of expatriate organizations, Chairs of Greek Studies at Universities, Greek Language Education bodies, Philhellenic Organizations and the media for the wider spread of the universal message of this important Day for Hellenism.
See all the latest news from Greece and the world at Greekreporter.com. Contact our newsroom to report an update or send your story, photos and videos. Follow GR on Google News and subscribe here to our daily email!