Voters selected Greece as the "Best Tourism Destination" of 2022 in the magazine Global Traveler. It was the second consecutive year that Greece won the accolade in the prestigious American publication for business and luxury tourism.
Tourism is a major sector in Greece. It accounts for roughly one-fifth of the economy and one in five jobs.
Over 31 million tourists visited Greece in 2019 before the pandemic. Now that travel restrictions have eased across most of Europe, the Greek government is expecting an upsurge in tourism.
Greece wins "Best Tourism Destination"
The Global Traveler tourism poll was conducted between December 14, 2021 and September 30, 2022. The poll, which has been running annually since 2004, asks readers to indicate their preferences in more than eighty individual categories.
More than 22,000 readers responded to this year's poll. A total of 1.5 million votes were counted across all categories. Most respondents are business owners or senior staff in large firms. The average Global Traveler reader takes nine flights within the US annually, and eleven flights to international destinations over a three-year period.

Global Traveler's publisher, Francis X. Gallagher, commented that "our annual awards are sought-after, highly regarded and impartially reflect the best in the travel industry, as they are based solely on reader votes. And our readers voted for the true stars of the travel industry."
Greece won the Global Traveler's Best Tourism Destination award last year, as well. This year, the Mediterranean destination has won five additional awards from other US-based travel publications and bodies.
Greece's other accolades this year have so far been awarded by the Leisure Lifestyle Awards, the Wherever Awards, The Trazees Awards, the Travvy Awards, and the Reader's Recommend Choice Awards.
Why is Greece a popular destination?
Greece has remained a popular destination for travel since tourism first flourished in the country in the 1960s and early 1970s.
Tourists are drawn annually to Greece by its beautiful beaches and warm weather. In fact, this year, Greece was named the most popular destination for beaches by Holidu's Best Beaches Index.
Greece has a rich historical and cultural tradition, and these attract many tourists. Historical sites such as the Acropolis in Athens and Knossos Palace on Crete are immensely popular tourist destinations.
Tourists might also be tempted to visit Greece for its culinary reputation. Greece's cuisine was voted the second-best in the world in 2021 and 2022 by TasteAtlas. Greece's second-largest city, Thessaloniki, has become especially well known for its food.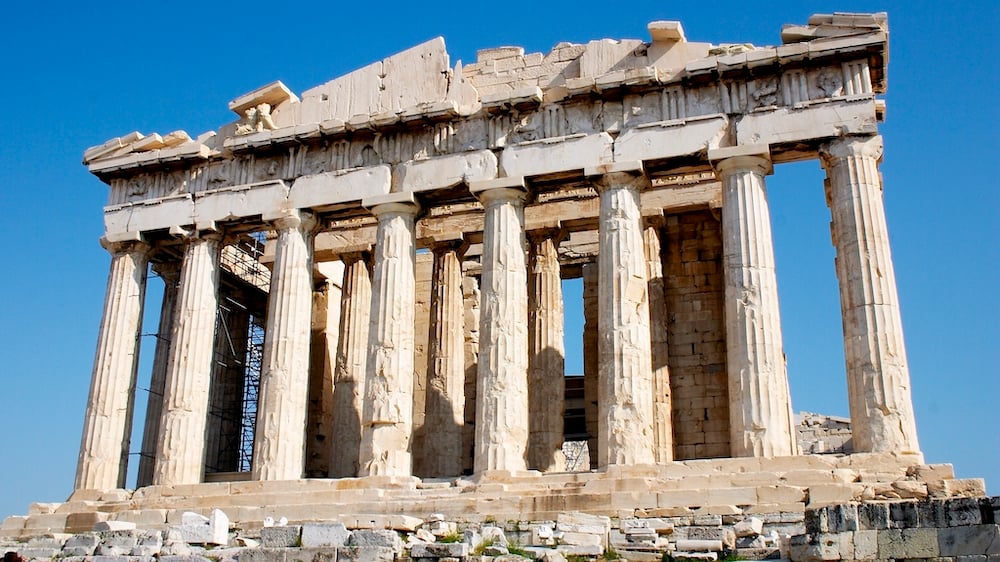 Tourist numbers
According to Tourism Minister Vassilis Kikilias, visitor numbers to Greece are set to surge this year and surpass figures in 2019 after which the COVID-19 pandemic largely prevented people from going on vacation.
This year's monthly figures already indicate a strong year for tourism, according to Kikilias. In June, approximately 3.5 million visitors from abroad came to Greece on vacation. In August, roughly one million tourists arrived by plane each week.
See all the latest news from Greece and the world at Greekreporter.com. Contact our newsroom to report an update or send your story, photos and videos. Follow GR on Google News and subscribe here to our daily email!