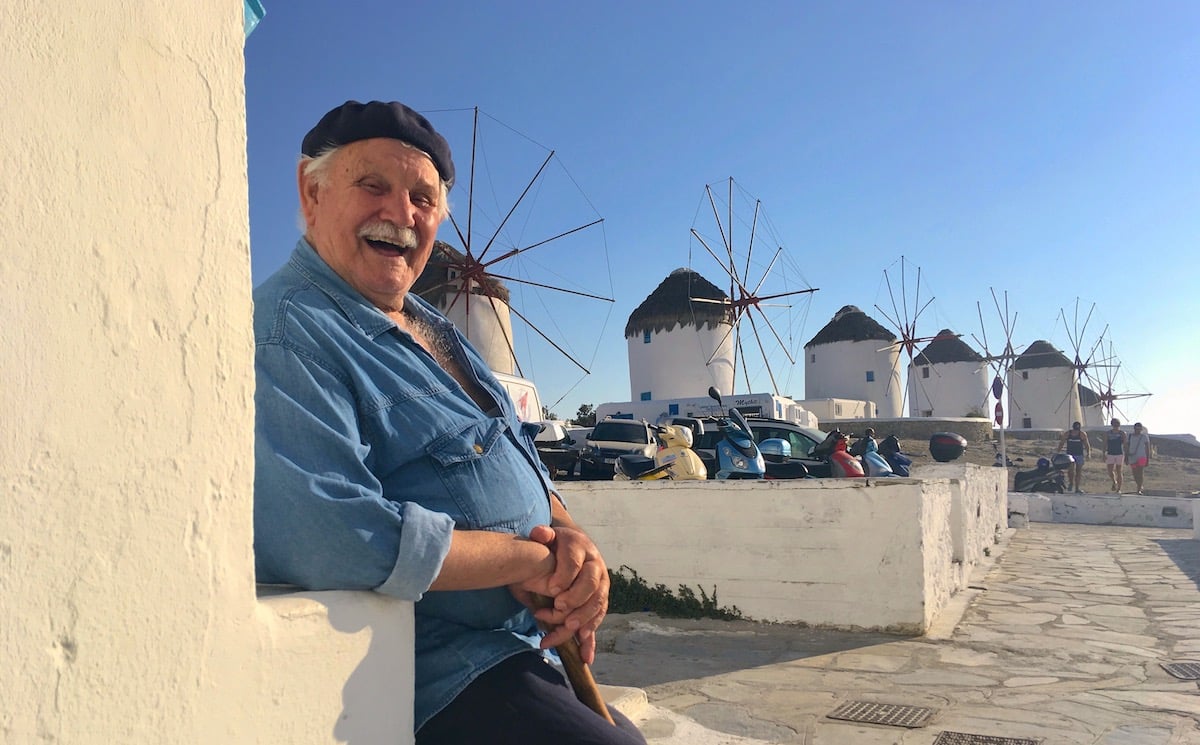 Greece is one of the most friendly countries in Europe, according to a recent report by InterNations.
Thousands of expatriates took a survey for InterNations, a site that offers essential tips to expats around the world, to help determine which countries in Europe and around the world are the most friendly.
Perhaps unsurprisingly, Greece, a country known for its extroverted people, ranked among the top ten in Europe.
Greece among top ten most friendly countries in Europe
Greece was voted the eighth friendliest European country, while Portugal topped the list. Greece was also ranked twelfth on the list of best countries in Europe for making friends.
Taiwan topped the international list of friendliest countries, and Mexico ranked first for making new friends.

The least friendly country on the survey was Austria, and the countries least conducive to making friends were Sweden, Denmark, and Norway.
Greece's friendly reputation amongst expats and tourists likely stems from the longstanding Greek value of hospitality, or "philoxenia."
Philoxenia, which literally means "friend of a stranger" in Ancient Greek, is an ancient concept that is still very prominent in modern Greece.
In fact, Greek god Zeus is also known as "Zeus Xenios" because he was also the protector of strangers and travelers. He thus embodied the ancient Greek religious obligation to be hospitable to travelers.
Greek "Philoxenia" root of country's friendly reputation
Although most often translated as "hospitality" today, philoxenia is much more than that–it is a deeply embedded generosity of spirit that has become a cultural norm in the country.
For Greeks, it is about sharing their lives with others — such as inviting new acquaintances into their home for a spitiko (home-cooked) meal.
Even today, it's not uncommon for villagers to stop by a residence where a foreigner is staying and give them local food, such as tomatoes, cheese, spinach pies, or olive oil — and sometimes, all of the above! It's not done for selfish reasons, or for self-gratification. Greeks genuinely want to share their culture and customs with foreigners.
From a simple kind smile to a visitor, to when tourists ask locals for simple directions to a monument and the locals take it upon themselves to become self-appointed tour guides.
Greek people have been known to take such visitors around their town, telling them tales of history and mythology, and ending their time together by treating the guests to a Greek coffee at their favorite hangout (or even at their house!).
It happens daily in the country, because Greece is the birthplace of philoxenia — and that's just who Greeks are.
See all the latest news from Greece and the world at Greekreporter.com. Contact our newsroom to report an update or send your story, photos and videos. Follow GR on Google News and subscribe here to our daily email!