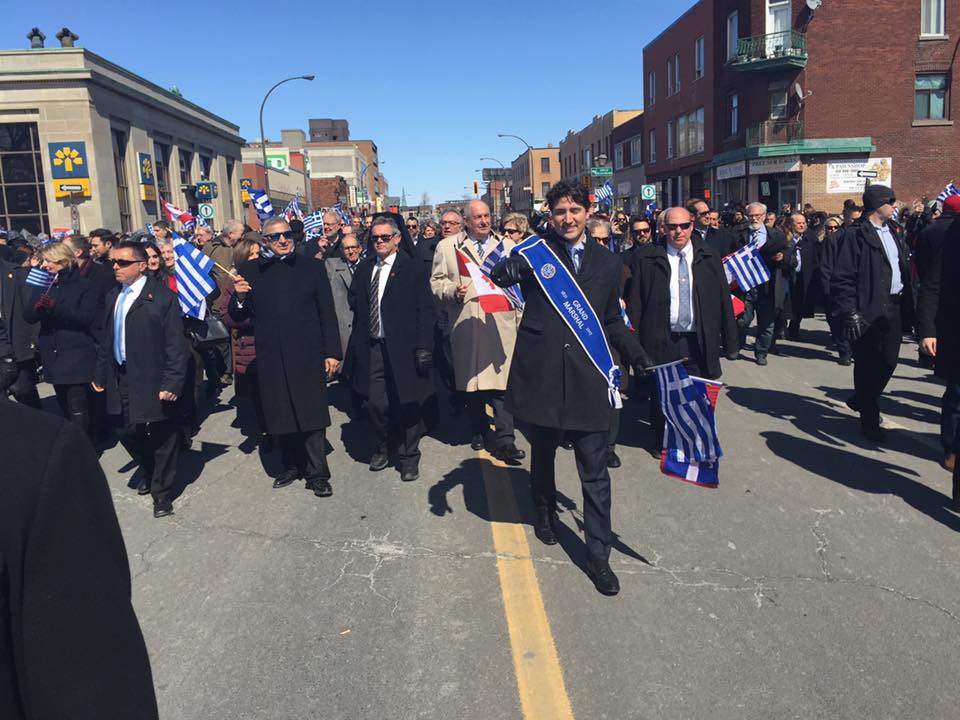 Greek Canadians celebrated the start of Greece's War of Independence from the Ottoman Empire in 1821 with a parade headed by Justin Trudeau as its Grand Marshall in downtown Montreal.
The parade has been taking place for over 40 years attracting thousands at the Park-Extension every year.
This year the Canadian Prime Minister was walking among a sea of Greeks that included local Greek groups and organizations from Montreal.
Trudeau, who has excellent relationships with members of the Greek community also attended the event last year.
See photos from the parade: Credit Petros Mamalakis
Another annual Greek Independence Day celebration in Canada brought together many Greeks during the Toronto Greek parade.
Greek independence day parade showering Grand Marshall @JustinTrudeau with love here on Jean Talon. #cjad pic.twitter.com/qd6gdL3WqZ

— Dan Spector (@danspector) March 26, 2017
See all the latest news from Greece and the world at Greekreporter.com. Contact our newsroom to report an update or send your story, photos and videos. Follow GR on Google News and subscribe here to our daily email!