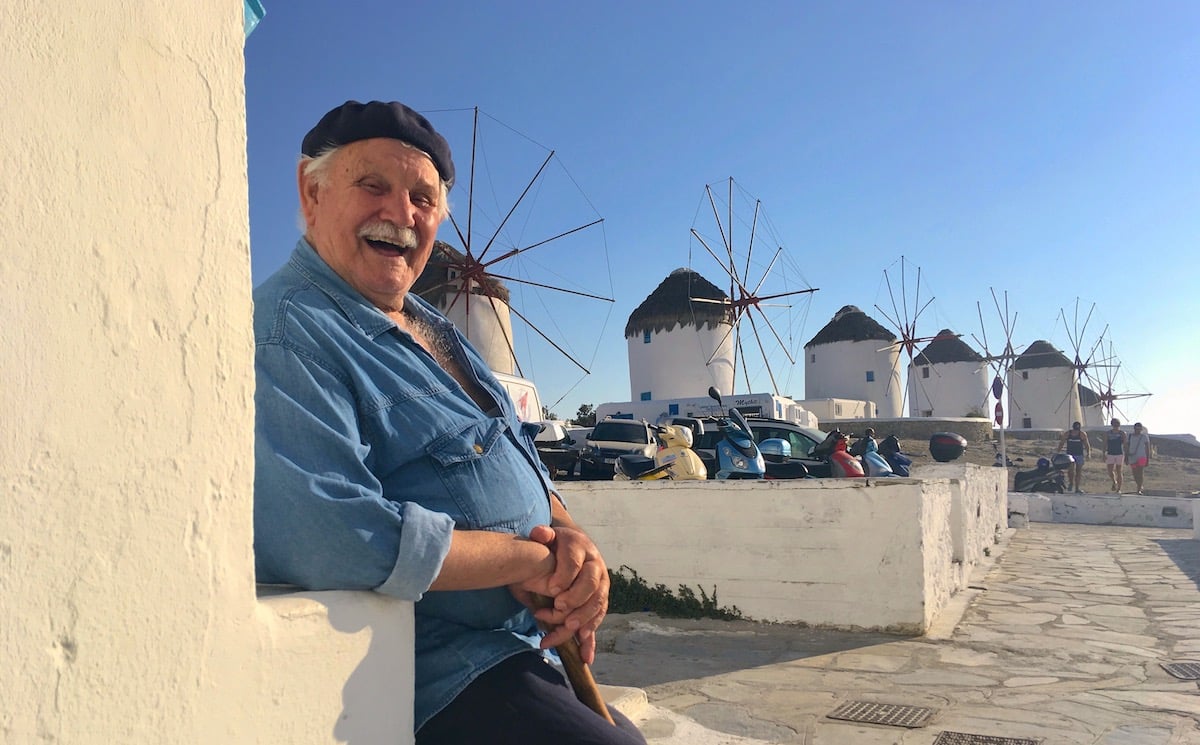 The average life expectancy in Greece is 80.2 years roughly the same as the European Union average (80.1 years), according to the latest statistics by Eurostat for 2021.
The EU statistical agency says that for women in Greece, life expectancy was 5.5 years longer than men, at 82.9 years compared to 77.4 years.
According to the Eurostat statistics, Greece has large variations depending on the regions where one lives.
Regional variations of life expectancy in Greece
Life expectancy in the eastern and western parts of the country is much greater than that in other regions. More specifically in Thrace, Macedonia, Central Greece and Western Peloponnese, the life expectancy for men is 76.4-77.6 and for women from 83-83.4 years.
In the Ionian Islands, men have a life expectancy of 78.1 years and women 83.4 years. In the Northeast Aegean, men reach 80.5 years and women 85.4 years, in Crete, men reach 79.1 years and women 83.4 years. In the South Aegean region, life expectancy for men is 79.1 years and for women 83.4 years.
In the Eastern Peloponnese (Argolides, Mani, Arcadia, Messinia) men are expected to live to 78.1 years on average and women to reach 83.7.
Although the Eurostat statistics do not mention Ikaria island in the eastern Aegean it is a well-known fact that this is the place in Greece where life expectancy is the highest.
In fact, people in Ikaria live on average ten years longer than those in the rest of Europe and the United States. Approximately one in three Ikarians lives into their nineties.
Life expectancy in Europe
During the last decade, life expectancy in the EU rose at a relatively consistent pace until 2019, when life expectancy at birth was 81.3 years. Since then, 2020 and 2021 have recorded declines in life expectancy.
In 2021, the overall life expectancy at birth in the EU was 80.1 years. The life expectancy for women in the EU stood at 82.9 years, which was 5.7 years longer than that for men, who averaged 77.2 years. At the time of their birth, women are expected to live longer in all 242 NUTS 2 regions where data is available.
The largest gender gap was recorded in Latvia, where life expectancy at birth for women was 9.8 years higher. The smallest gender gap was observed in the French outermost region of Mayotte, where life expectancy for women was 2.3 years higher than that for men.
The highest life expectancy at birth for women was in the Spanish capital region of Comunidad de Madrid (88.2 years), followed by five other regions in Spain – Comunidad Foral de Navarra (87.6 years), Castilla y León (87.5 years), Cantabria (87.1 years), Galicia and País Vasco (both 87.0 years).
Outside of Spain, the next highest levels of life expectancy for women at birth were reported for Rhône-Alpes in France and Provincia Autonoma di Trento in Italy (both 86.7 years).
The highest figure for life expectancy at birth for men in 2021, at 82.8 years, was recorded in the autonomous island region of Åland (Finland).
The next highest levels were reported in two Spanish regions, Comunidad de Madrid (82.2 years) and Comunidad Foral de Navarra (81.9), and for two Swedish regions, Stockholm (82.1 years) and Småland med öarna (81.9 years).
See all the latest news from Greece and the world at Greekreporter.com. Contact our newsroom to report an update or send your story, photos and videos. Follow GR on Google News and subscribe here to our daily email!