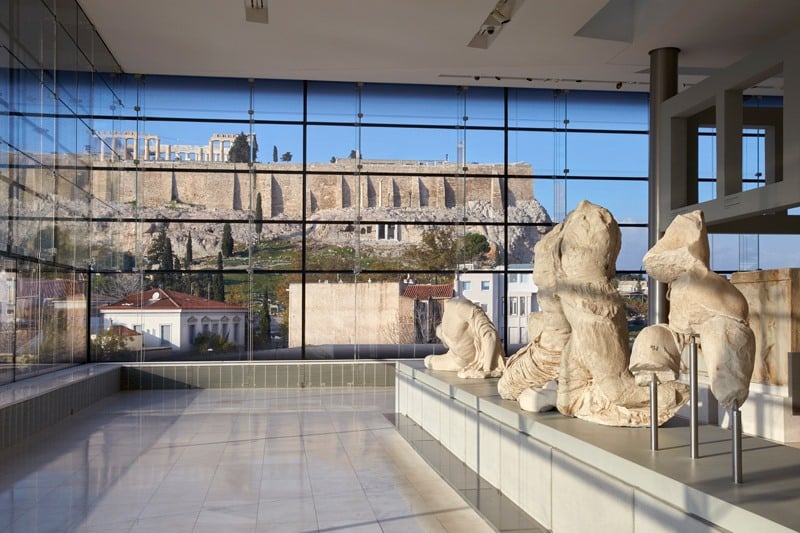 A total of 351 looted antiquities dating from Neolithic to Byzantine times will return to Greece the Ministry of Culture announced on Friday.
The antiquities were in possession of Robin Symes Limited, which is under liquidation. Robin Symes is a now-disgraced British antiquities dealer who was unmasked as a key player in an international criminal network that traded in looted archaeological treasures.
The antiquities, which include an indeterminately large number of ceramic wares in pieces, will return to Greece following a long-term legal battle.
Greece in a legal battle to reclaim looted antiquities
Culture Minister Lina Mendoni said the legal battle to repatriate the antiquities looted from Greece took 17 years, starting in 2006 when Greek authorities started investigating Robin Symes Ltd. in the country and abroad.
Mendoni mentioned the efforts expended by Culture Ministry officials and archaeologists of several past governments, as well as the Greek police and judiciary, and the legal service of the Foreign Affairs Ministry.
The long catalog of the findings includes a Neolithic-era statuette of white stone (4th millennium BC), an Early Cycladic (3200-2700 BC) figurine, a broken marble statue of an Archaic kore (550-500 BC), a broken bronze statue of Alexander the Great at a young age (2nd half of 2nd century AD), and an Archaic marble head of a kore or a sphinx (550-500 BC).
Greece has stepped up efforts to reclaim looted antiquities. In 2021 it won the case for the return of 47 looted antiquities retrieved from the collection of billionaire Michael Steinhardt.
The antiquities from Steinhardt's collection are from the Cycladic Islands, Crete, Central Greece, Samos, and Rhodes. They included a number of bronze swords, figurines, a Minoan shrine, a bronze griffin bust, and a kouros statue.
The hedge-fund titan seemed to have a particular fondness for objects from Greece, Israel, and Italy, as his 173-item collection included 138 antiquities from these countries alone.
Trade in looted antiquities is a crime
The illicit trade in antiquities is a form of transnational crime that connects the theft at heritage sites to the elite world of the global art market, often via a web of organized crime.
Because of the beauty and social significance of the remains of the ancient past, there is a strong demand for antiquities within North American, European, and Asian markets.
In response, many antiquities-rich countries have criminalized the removal and marketing of antiquities so that cultural heritage can be preserved for the public good.
Yet demand causes supply; high demand for newly discovered antiquities coupled with the absence of legitimate pathways for obtaining them has resulted in the development of criminal supply lines.
"The situation is still continuing unchanged, despite all the information and revelations available publicly regarding the antiquities trafficking," Professor Christos Tsirogiannis, a Greek forensic archaeologist who has discovered and reported numerous cases of looted antiquities in Greece and elsewhere told Greek Reporter recently.
Mainly I am disappointed because I see that looted antiquities continue to be on offer without the market conducting the due diligence and transparency that they are advertising they exercise. In reality, they do not," he added.
See all the latest news from Greece and the world at Greekreporter.com. Contact our newsroom to report an update or send your story, photos and videos. Follow GR on Google News and subscribe here to our daily email!