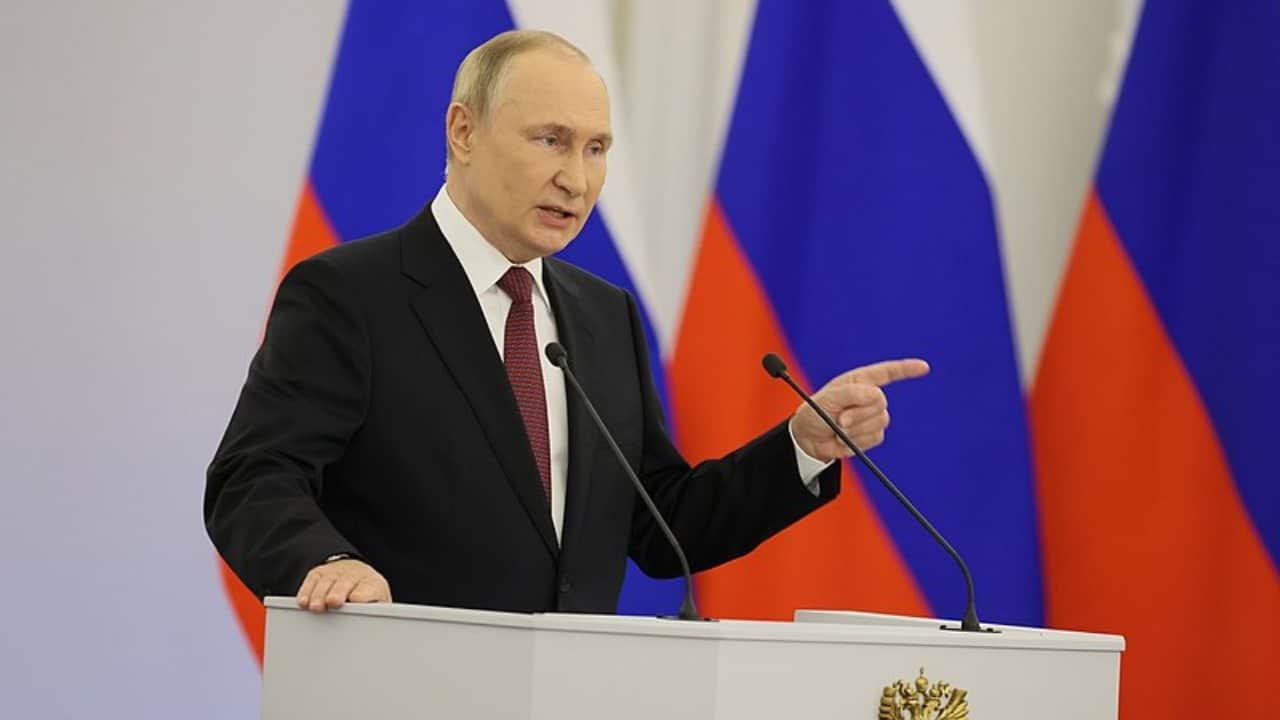 Speculation is growing, particularly on the internet, that Russian President Vladimir Putin is using body doubles.
The theory is based on alleged inconsistences in Putin's appearance, with proponents of the theory pointing to features like his chin, his ears, and the wrinkles on his forehead. Theorists claim that the body doubles have been used due to Putin's declining health, or that they are sent out to areas deemed too dangerous for the Russian President.
The conspiracy theory has been particularly prevalent online, but the story has also been picked up by mainstream media outlets. Some Ukrainian officials have even backed the claim that Putin is using body doubles on social media.
Theory that Putin is using body doubles
According to several conspiracy theorists, many of which have gone viral on the internet, the Russian President has been using body doubles for one of a number of possible reasons.
Some online users have suggested that Putin relies on the doppelgängers to conceal his declining health. Others have speculated that body doubles are sent to places like the Ukrainian frontline where the President wants to be publicly seen but which are deemed too risky for a legitimate appearance.

An even more dramatic conspiracy theory, spread online by some tabloids, is that Putin may have already died, and that his doubles are extending his lifespan in the public eye.
Those who believe the theory to be true have highlighted what they claim are several important inconsistences in Putin's appearance.
For example, online users cited footage of a recent visit by Putin to the occupied city of Mariupol as evidence for the use of body doubles. According to proponents of the theory, the facial features of the President, like one of his earlobes and a mole, changed during the footage in a suspicious manner.
Other images and videos of Putin have also been put forward as evidence for the existence of doppelgängers, where the wrinkles on his forehead or the shape of his chin have apparently changed. Even the President's gait has been analyzed for signs of deception, with some claiming that his walk in some videos is uncharacteristically brisk.
Ukrainian claims
This body double theory has proven quite popular among some officials in Ukraine, adding a further twist to mounting speculation.
Major General Kyrylo Budanov, the head of Ukraine's military intelligence, believes that Putin is using at least three body doubles. He even reportedly questioned "whether the real Putin still exists?"
Anton Gerashchenko, the official advisor to the Ukrainian Ministry of Internal Affairs, has also weighed in on the popular conspiracy theory. Gerashchenko posted three images of Putin's chin on social media and questioned whether the pictures were even of the same man.
Video claiming Putin is using body doubles goes viral on Russian social media https://t.co/3TuP1CDqDW

— Daily Mail Online (@MailOnline) March 24, 2023
Alternative theories
Not everyone is on board with the theory that Putin has a loyal cadre of doppelgängers at his disposal.
Simone Malik, a portrait artist who spent time studying Putin's face, told the Mirror that she believed the changes in the Russian President's appearance were down to ageing or illness.
"His face has changed quite a bit, it used to be a bit more stretched and now it's a bit rounder with more puffiness. But that's very consistent with natural ageing or underlying health issues that could be ongoing," Malik told the publication.
See all the latest news from Greece and the world at Greekreporter.com. Contact our newsroom to report an update or send your story, photos and videos. Follow GR on Google News and subscribe here to our daily email!