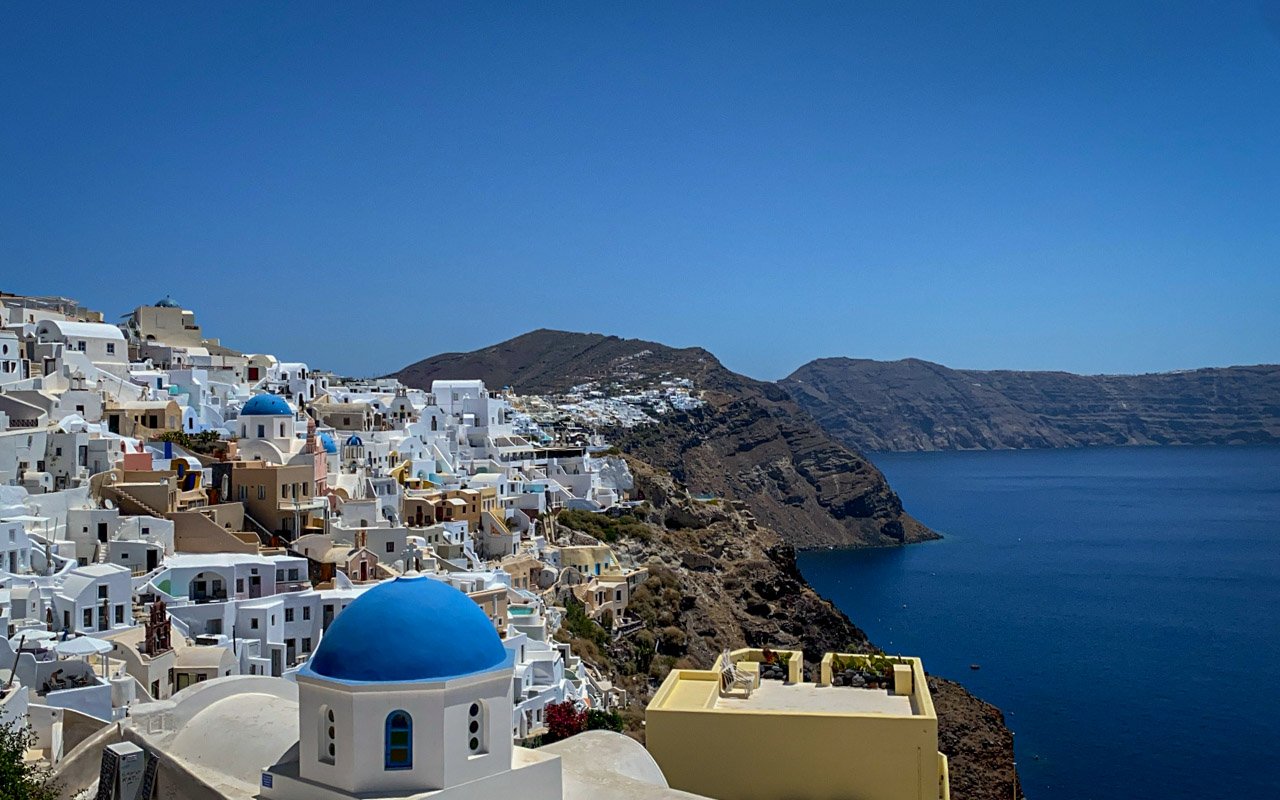 Greece's tourism sector is witnessing a robust comeback, pointing to a record year that may surpass pre-pandemic levels, Tourism Minister Vassilis Kikilias said.
In an interview with the newspaper Kefalaio on Saturday, he noted that, only a few months ago, no one could have imagined that considering all the challenges, including the war in Ukraine, inflation, the energy crisis, and the pandemic, Greece would succeed in tourism.
With a million visitors a week arriving in Greece, some destinations, such as the country's iconic Cycladic islands where visitor arrivals have topped three million so far this year, have already surpassed pre-pandemic levels. The country's most emblematic landmark, the Acropolis, has welcomed sixteen thousand tourists a day thus far this summer.
In the years prior to the coronavirus pandemic, Greece's tourism sector, which accounts for roughly one-fifth of GDP, had been growing rapidly. In 2019, the year before the pandemic, Greece welcomed a record thirty-three million visitors and collected a record eighteen billion euros in revenue.
Tourism receipts in Greece may surpass the 2019 record
Kikilias said that Greece "is set to see unprecedented figures in arrivals and in tourism industry earnings in the month of August, surpassing even the record-breaking numbers of 2019."

Industry experts estimate that this year's tourism revenues could reach twenty billion euros.
Citing the latest official figures, the Greek Minister added that the numbers of German and British tourists in July are higher than they were in 2019 in several destinations, including on Rhodes, where German visitors are up by 24.6 percent, and in Chania, Crete, where there are 78.3 percent more German tourists and 43.2 percent more Britons.
Arrivals also increased at Athens International Airport in July 2022 compared to the same month in 2019. There were twenty-nine percent more arrivals from Germany, fifteen percent more from France, and nineteen percent from Israel. There was also a 257 percent increase in Serbian arrivals and a 177 percent rise in Turkish visitors.
Greece wants an extension of the tourism season
The total number of tourists will be determined at the end of 2022, Kikilias added, noting that an extension of the tourism season was one of the key reasons for this result, especially in regard to the start of the season. All necessary actions have been undertaken to ascertain that the tourist season end as late as possible this year.
"The messages we are getting from tour operators are very encouraging; there is demand for tourist packages throughout the autumn and even in December," Kikilias reported.
"And because it is crucially important to always be one step ahead, for some time we have started contacts in order to attract North European and German pensioners to spend these months in Greece," Kikilias added, "where the winter is milder and energy demands are smaller compared [to] their own countries."
"In this way, [tourists] will save on money they would spend on heating if they stayed home and at the same time have the opportunity to enjoy the beauty of Greece and get to know Greek hospitality," the Minister said.
According to Kikilias, the favorable course of tourism this year is also reflected in short-term rentals (Airbnb reservations) in which an increase of 26.5 percent has been recorded for the months of July, August, and September in comparison with the same months of 2019.
See all the latest news from Greece and the world at Greekreporter.com. Contact our newsroom to report an update or send your story, photos and videos. Follow GR on Google News and subscribe here to our daily email!