At the beginning of 2016 the 390 meter long Tsakonas bridge in the Peloponnese is expected to be open.
It is the second longest bridge in Greece (After the Rio-Antrio bridge) and one of the largest arched bridges worldwide. The bridge is constructed in a way that it can withstand a 6.5-7.5 Richter earthquake magnitude and winds up to 10 Beaufort.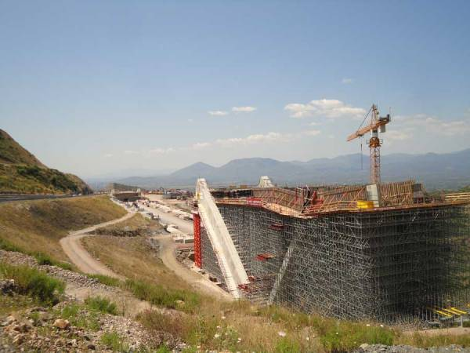 The bridge contains 4 traffic lanes, 2 on each direction with a width of about 3.50 meters, a 2 meter wide  central "island" and 2 sidewalks 2 x 1.70 wide. Its arched body section with a height of 2.80 meters and a width of 1.60 meters, is accessible internally along its full length.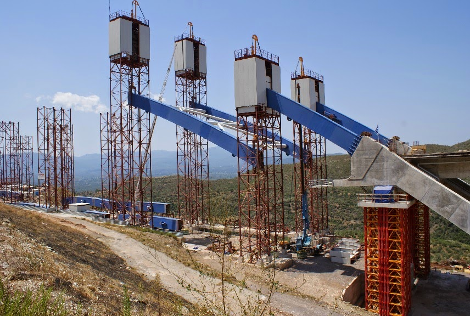 Throughout the length of the bridge it is lightning protected, is supplied with electricity for its operating needs, has emergency lighting inside the arches, and there is also a provision for festive lighting. With this project the new high-way of Corithos-Tripoli-Kalamata will be complete.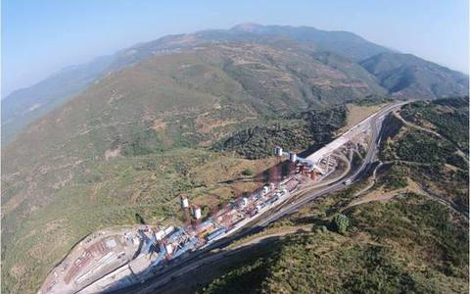 The plan is for it be initially assigned to the State and later the Consortium "Moreas" will take over to manage and maintain the bridge. The total construction budget is 22,850,000 million euros.
See all the latest news from Greece and the world at Greekreporter.com. Contact our newsroom to report an update or send your story, photos and videos. Follow GR on Google News and subscribe here to our daily email!