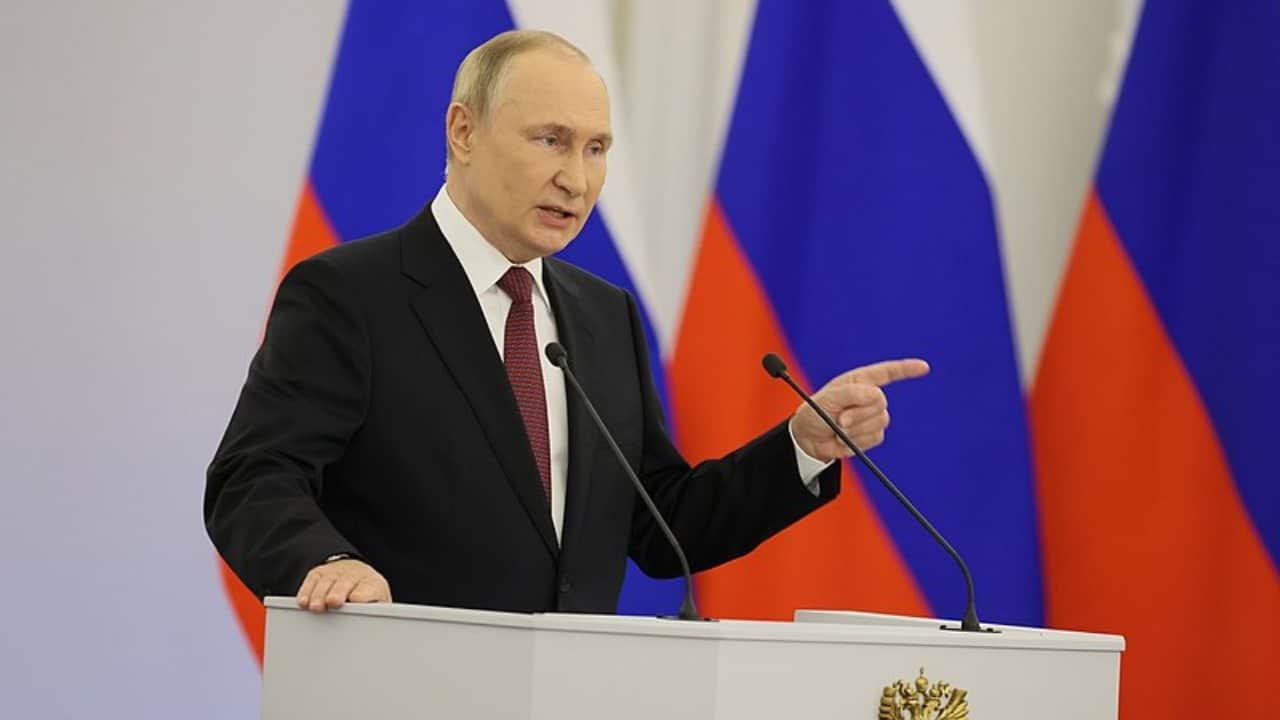 South Africa has indicated that it will allow Russian President Vladimir Putin to attend an upcoming BRICS summit held in the country in August.
As a signatory to the International Criminal Court (ICC), South Africa may be obliged to arrest Putin if he steps foot in the county. The ICC issued an arrest warrant for the Russian President earlier this year, but South Africa appears to be looking for a legal loophole to avoid this obligation.
Since the Russian invasion of Ukraine commenced in February last year, the West has been urging the rest of the world to support Ukraine. However, the Global South has generally opted for a neutral stance on the conflict. Meanwhile, Moscow has dismissed the ICC's arrest warrant as "obviously illegal".
Putin to visit South Africa in August?
BRICS is an acronym for Brazil, Russia, India, China, and South Africa. The acronym originated as a term to informally identify the five major global economies that could play an important role in redefining the geopolitical world order.
However, since 2009, the BRICS have developed increasingly formal multilateral arrangements and the leaders of each country meet annually at various summits to discuss important matters regarding economics, international relations, and global security.
Russia is an important member of the BRICS but its participation in this year's summit in South Africa could be jeopardized by the ICC arrest warrant issued for Putin's arrest.
According to a report by CBS News, South Africa has been searching for ways to legally bypass the ICC's demands and accommodate the Russian President at the summit scheduled for August.
To this end, South African President Cyril Ramaphosa appointed his Deputy President Paul Mashatile to head an inter-ministerial committee to resolve the issue back in April. It is possible that the committee will find loopholes in the wording of the Rome Statute which first established the ICC.
Russia's stance
The Kremlin is keen to ensure that Russia participates in the BRICS conference this year as usual without any disruption caused by the ICC's arrest warrant.
"Russia attaches enormous importance to the development of this (BRICS) format of integration. And Russia will take part in this summit at the proper level," said Kremlin spokesman Dmitry Peskov on Tuesday.
"Of course, we count as a bare minimum on partner countries in such an important format not being guided by such illegal decisions," continued Peskov.
Russia is not a signatory to the ICC and dismissed the arrest warrant in March, earlier this year. "The criminal prosecution is obviously illegal, since there are no grounds for criminal liability," read a Russian statement at the time.
See all the latest news from Greece and the world at Greekreporter.com. Contact our newsroom to report an update or send your story, photos and videos. Follow GR on Google News and subscribe here to our daily email!