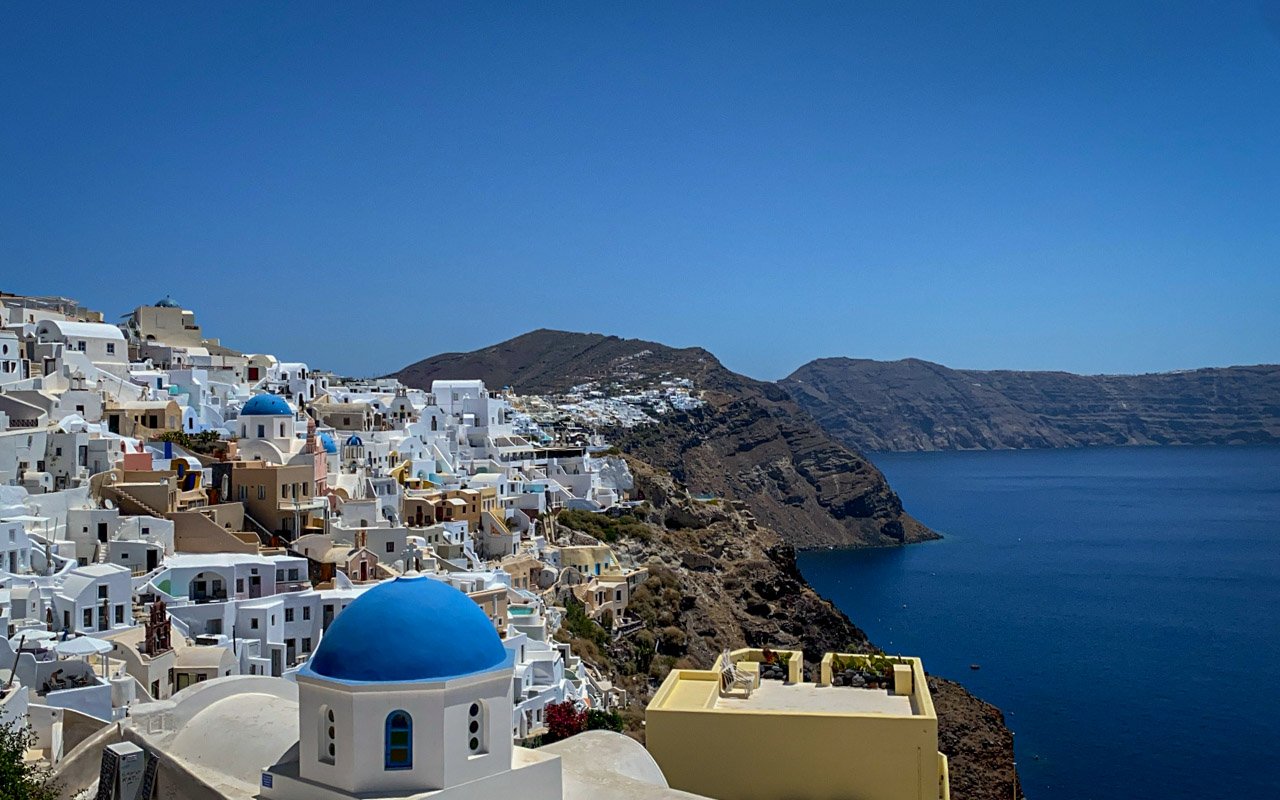 The price of properties in Greece has increased to unprecedented levels in 2022 with the Athens Riviera and the Cyclades leading the post-COVID recovery of the real estate market.
According to Spitogatos the leading app used in Greece to search for real estate, the southern suburbs of Athens are the most expensive areas to buy property.
The average price along the Athens Riviera, the shoreline along the Saronic Gulf just outside the Greek capital city, is 3,067 euros per square meter, an increase of 10.9 percent compared to the same period in 2021.
Hellinikon development drives the price of properties at Athens Riviera
The massive redevelopment of Athens' former airport, Hellinikon, has already resulted in a great deal of interest in real estate.
"The development of real estate in Hellinikon, which is considered the largest urban regeneration project in Europe, will have a significant impact on the real estate market, especially in the southern suburbs of Athens, further raising prices for both rental and buying real estate," Ana Vukovic, the Managing Director for Collier's Greece, told Greek Reporter recently.

The demand for properties in the Athens Riviera has also driven prices in neighboring Pireaus, where there has been an increase of 11.9 percent. Prices in the center of Thessaloniki have risen by 11.7 percent.
The Cyclades are the second most expensive area in Greece
The Cyclades is the second most expensive area to buy property in Greece. The price has risen by 6.9 percent in the second quarter of 2022 compared to the same period last year. The average home in the Cyclades costs 2,887 euros per square meter, making the region the second most expensive in Greece.
The Cyclades have always been a magnet for investors mainly expatriates from the US and Australia but also traditional buyers from Britain, France, Italy, and the Middle East.
Mykonos and Santorini are the most expensive islands to buy property in the Cyclades. According to a recent survey by financial site Oikonomikos Tachydromos (OT) the requested prices for a luxury house in Mykonos range from 5,500 euros per square meter to 7,500 euros per square meter while there are cases where a villa can exceed 10,000 euros per square meter.
Santorini is also experiencing great growth in the real estate market as demand from Asia and China, in particular, has driven property prices to new heights. According to OT, the prices for a house without a view to Akrotiri range from 3,500 to 4,000 euros per square meter, but depending on the view, it can go up to 6,000 euros per square meter. A house with a view of Santorini's famous Caldera costs over 10,000 euros per square meter.
OT says that other Cyclades islands, such as Paros, Naxos, Syros, Tinos, Milos, and Amorgos have also seen a significant increase in real estate prices.
Investment from overseas buyers
Investment from overseas buyers has surged in recent years, and many have realized their dream of owning a summer holiday home in Greece.
Robust demand and high inflation are expected to keep price growth high in 2022. Inflation, which climbed to 11.3 percent in May 2022, is boosting this trend, as many investors prefer to put their money in a home with good potential rather than watch its value erode in a bank account.
Research shows that Greek assets are the best performers in the Mediterranean, as rental prices keep up with increasing rates.
An Algean Property report said Mykonos topped a yield list in the region with a return of 7.4 percent against 4.3 percent in Nice and 4.2 percent in Marbella. Paros came in second on the list with a yield of 7.1 percent with Santorini in third (at 6.3 percent).
"In contrast to what happened during the pandemic, more and more properties are being renovated in city centers, the suburbs, and the Greek islands," says Mrs. Anna Koraki, Founder & Managing Partner of Koraki Law, a law firm that provides legal services for the rapid and effective completion of all stages of the procedure to buy, sell, or lease properties.
Speaking to Greek Reporter, Mrs. Koraki noted, however, that "demand is growing and in many areas exceeds supply," forcing property prices higher.
The cheapest areas to buy property in Greece, according to Spitogatos, are Kilkis, where the average house costs 644 euros per square meter, followed by Karditsa at 688 and Kozani, also at 688.
The largest drop in prices in 2022, compared with the same period in 2021, has been recorded in Drama, northern Greece, where prices fell by 11.3 percent, followed by Thesprotia in north-western Greece, where prices fell by 7.5 percent.
See all the latest news from Greece and the world at Greekreporter.com. Contact our newsroom to report an update or send your story, photos and videos. Follow GR on Google News and subscribe here to our daily email!