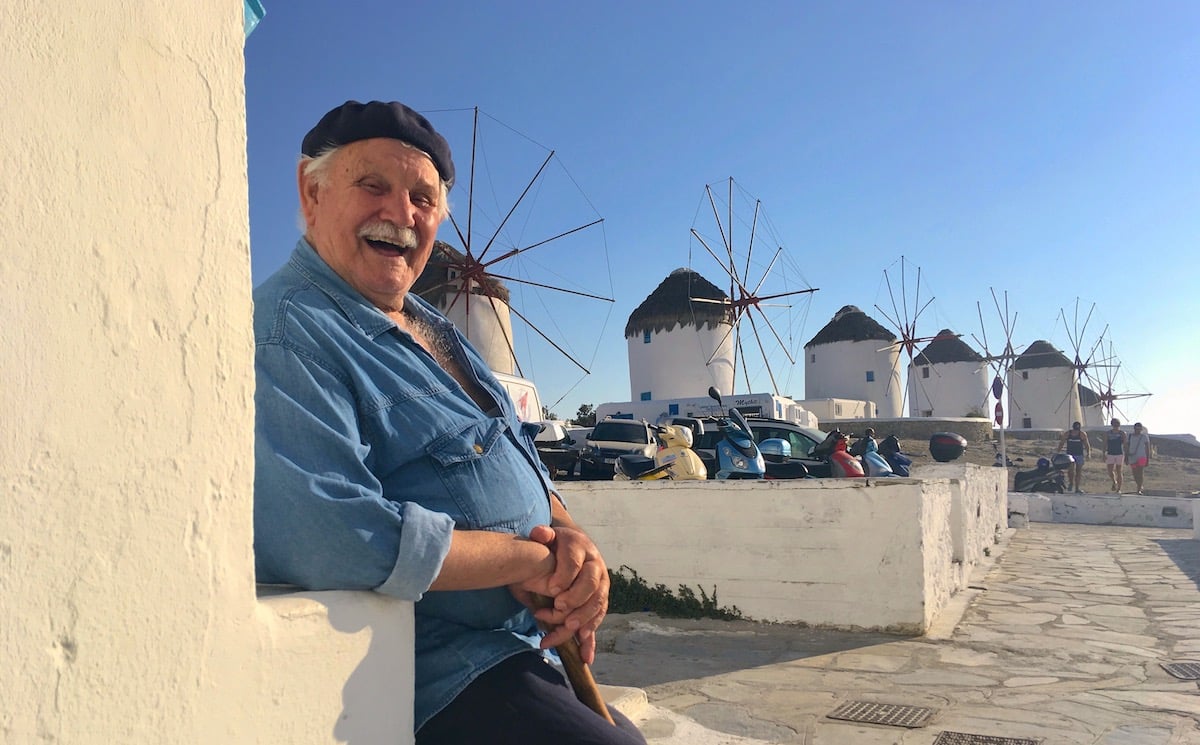 Greece ranks in the top third in the whole of the European Union in terms of "healthy life years," according to a new study. This is quite a notable feat for a population with one of the highest smoking and obesity rates on the continent.
Greek men ranked sixth in the EU with 65 healthy life years at birth while Greek women ranked seventh with 66.8 years, according to the EUROSTAT report released this week. ΕUROSTAT is the statistical arm of the 27-member European Union.
Sweden is No. 1
Sweden, Malta, and Italy took the top three spots, respectively, for both men and women. The Scandinavian country's men and women can each look forward to just under 73 years of "disability-free" lives, a marker that differentiates the study from average life expectancy. Essentially, healthy life years is the number of years a person is expected to live without an active limitation, according to EUROSTAT.
Greece's relatively strong showing in that category stands in contrast to its significant health challenges.
More than 40 percent of children aged ten to twelve in Greece are overweight or obese, and 38 percent of the country's population is overweight, according to a recent report. Nearly one quarter of all Greeks smoke on a daily basis, second highest to Bulgaria, according to data EUROSTAT released last year.
According to the most recent study, containing data from 2020, the number of healthy life years at birth in the EU was 64.5 years for women and 63.5 years for men.
Life expectancy at birth for women in the EU was, on average, 5.7 years longer than that for men in 2020—83.2 years compared with 77.5 years. Healthy life years represent 78 percent and 82 percent of the total life expectancy for women and men, respectively.
On average, men tend to spend a greater proportion of their somewhat shorter lives free from activity limitations, the report showed.
Which EU country's women and men ranked at the bottom? Latvia, the Baltic state, had the lowest number of healthy life years for both women, at 54.3 years, and men at 52.6 years. These values can be partly explained by the way activity limitation is measured in the country, which affected the results to some extent.
The number of healthy life years at birth was higher for women than for men in twenty of the EU member states with the difference between the sexes generally relatively small.
In seven EU member states, the gap was more than two years with the largest differences recorded in Bulgaria (+4.2 years), Estonia (+4.1 years), and Poland (+4 years).
At the opposite end of the scale, the number of healthy life years for women was lower than for men in six EU member states. The largest differences were observed in the Netherlands (-2.8 years), Portugal (-2.1 years) and Finland (-1.8 years).
In Spain, the same number of healthy life years was recorded for both women and men.
See all the latest news from Greece and the world at Greekreporter.com. Contact our newsroom to report an update or send your story, photos and videos. Follow GR on Google News and subscribe here to our daily email!