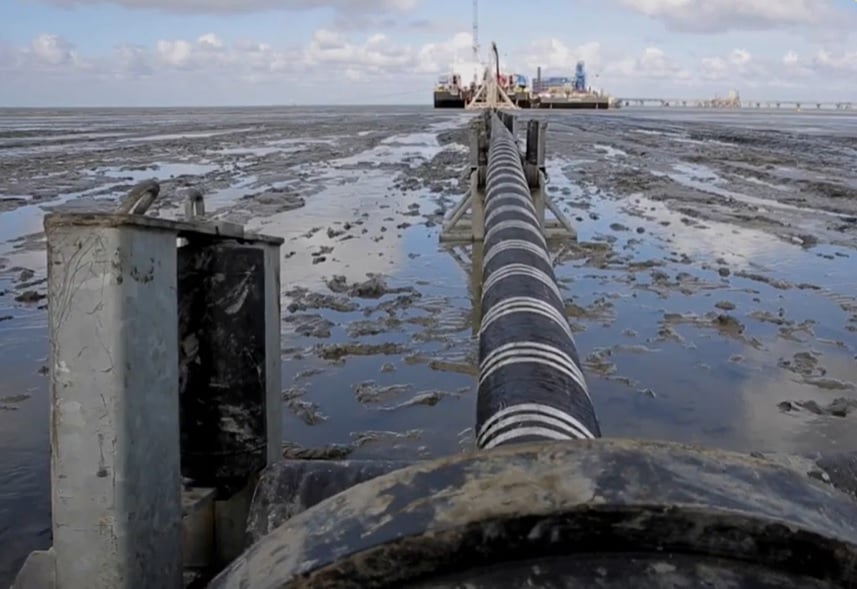 The electricity cable that will link the power grids of Israel, Cyprus and Greece got a major boost by the EU on Thursday which earmarked 657 million euros ($736 million) for its construction.
Cyprus has hailed to decision for the 2,000-megawatt undersea electricity cable. The President of Cyprus Nicos Anastasiades said that the approval of the project by the EU, dubbed the "Eurasia Interconnector",  ends Cyprus' energy isolation and connects the Eastern Mediterranean with Europe.
"A project that ensures the energy efficiency of our country and opens the way to the European market, while strengthening our goals for the transition to a green economy."
Χάρις στην τριμερή συνεργασία 🇨🇾🇬🇷🇮🇱, το έργο EuroAsia #Interconnector γίνεται πραγματικότητα.
Η έγκριση των 657 εκ. € από τον 🇪🇺 Μηχανισμό «Συνδέοντας την Ευρώπη», τερματίζει την ενεργειακή μας απομόνωση και συνδέει την Αν. Μεσόγειο με την Ευρώπη.#CEF @EuroAsia_HVDC pic.twitter.com/9McUQz0pJO

— Nicos Anastasiades (@AnastasiadesCY) January 27, 2022
Cypriot Energy Minister Natasa Pilides said Thursday that the funds from the EU enables crews to start constructing the segment of the cable that will connect Cyprus with Crete whose total cost is estimated at roughly 1.6 billion euros ($1.8 billion).
Construction of cable to be completed in 48 months
She added that with the cable's completion, it's expected that more investment will flow into renewable energy sources enhancing the energy mix of Greece, Cyprus and Israel.
Pilides said a study shows that the cable in combination with power storage facilities could push Cyprus' use of renewable energy sources above 50% by 2030.
The construction of the cable and its related facilities will take place in two phases (Cyprus-Israel and Cyprus-Greece) and is influenced by weather conditions and in some cases, seasonal restrictions. The actual construction activity along the interconnector route is expected to last between 24 and 48 months.
Electricity cable to replace EastMed gas pipeline?
The move toward an electricity cable link appears to have replaced plans for a potential pipeline connection between the three countries to convey gas from existing and potential deposits off Cyprus and Egypt to Europe through Greece.
Support for the so-called East Med pipeline project has waned amid questions over its feasibility as well as its adverse impact on the environment.
The Biden administration recently informed the governments of Israel, Greece, and Cyprus that it no longer supports the proposed pipeline from Israel to Europe, reversing former President Trump's position.
Since the plans for the gigantic undersea pipeline were announced back in 2016, the three countries have signed several agreements on it, although no financing on the €6 billion ($6.8 billion) had been arranged.
At a time when Greece and the rest of the nations of the European Union is declaring that they are moving away form all fossil fuels, the US has thrown its support behind another project, the connection of the energy grids of Cyprus, Israel and Europe.
See all the latest news from Greece and the world at Greekreporter.com. Contact our newsroom to report an update or send your story, photos and videos. Follow GR on Google News and subscribe here to our daily email!