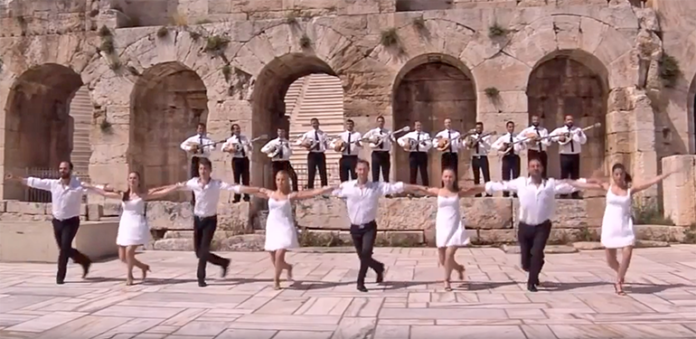 If there is one Greek dance that is known all over the world and loved by millions of, it is, of course, the Syrtaki.
The internet is full of videos of the Syrtaki, but a recent one featuring a troupe of elegant dancers performing in front of the Odeon of Herodes Atticus plus mesmerizing aerial photos of the Acropolis Hill has gone viral.
The dance and music that for many epitomizes Greece was popularized by the Oscar-winning film Zorba the Greek, based on the Nikos Kazantzakis novel.
Most tourists who visit Greece want to experience the feeling created by the song and the dance in the place it was conceived, by the great composer Mikis Theodorakis.
Watch the video below:

See all the latest news from Greece and the world at Greekreporter.com. Contact our newsroom to report an update or send your story, photos and videos. Follow GR on Google News and subscribe here to our daily email!