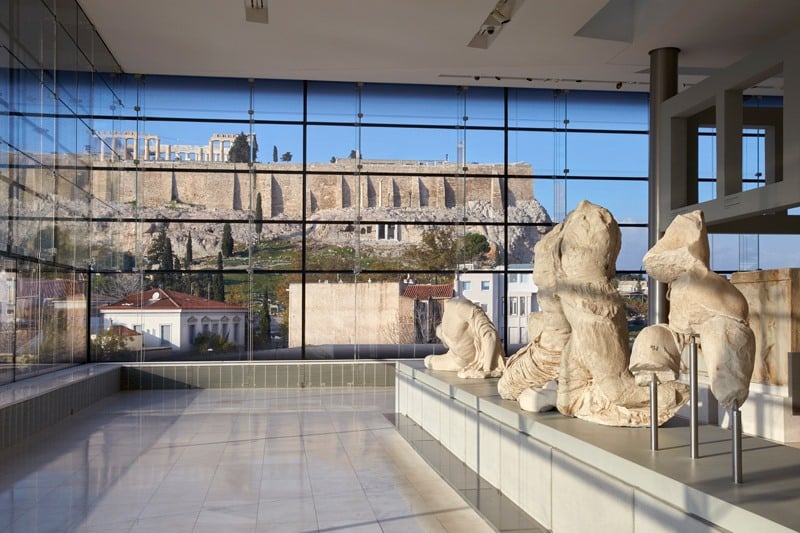 Greece celebrates International Museum Day on Wednesday by offering free admission to all museums throughout the country.
International Museum Day is celebrated every year on May 18th and is coordinated by the International Council of Museums (ICOM).
The day was established in 1977 to increase public awareness of the role of museums in the development of society, and it has been steadily gaining momentum ever since.
This year, ICOM wants to explore the potential of museums in bringing about positive change in their communities through three lenses. These include the potential of bringing about sustainability, innovation of digitalization and accessibility, and community building.
Museums are strategic partners in the implementation of the Sustainable Development Goals of the United Nations. As key actors in their local communities, they contribute to a wide variety of goals, including fostering short-circuit and social economy and disseminating scientific information on environmental challenges.

Furthermore, museums have become innovative playing grounds where new technologies can be developed and applied to everyday life. Digital innovation can make museums more accessible and engaging, helping audiences understand complex and nuanced concepts.
Last but not least, through their collections and educational programs, museums thread a social fabric that is essential in community building. By upholding democratic values and providing life-long learning opportunities to all, they contribute to shaping an informed and engaged civil society.
Today, more than ever, the creative power of museums can be a driver for recovery and innovation in the post-COVID era.
Greek museums reinvented themselves during the lockdown
Greek museums, forced to shut their gates to the public in November of 2020, used lockdown time to find alternative ways of keeping in touch with the public, carry out needed maintenance work, and expand their displays for the day when actual visits would be allowed again.
Among them, the National Archaeological Museum of Athens is going full-force into the digital age with an ambitious project using EU funds allocated to Greece.
The Byzantine and Christian Museum has also set up an annex in a historic mansion of downtown Athens.
The Piraeus Bank Group museums are throwing their weight behind podcasts of their specialized and dispersed museums, which also cater to people with hearing and vision disabilities.
Finally, the Archaeological Museum of Piraeus is enthusiastically setting up a cinema division, as well.
See all the latest news from Greece and the world at Greekreporter.com. Contact our newsroom to report an update or send your story, photos and videos. Follow GR on Google News and subscribe here to our daily email!