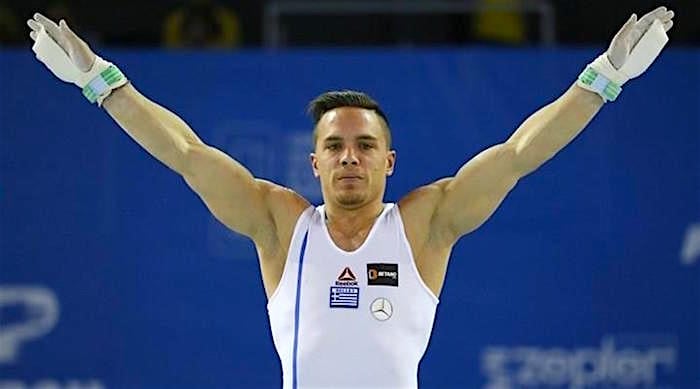 Greece's Lefteris Petrounias, the Olympic gold medallist has taken his third gold medal in a row in the European Championships this Saturday in Cluj in Romania.
The 27-year-old is one of two gymnasts to ever win three European Championships in a row on the rings and he did it with a perfectly executed routine, scoring 15,433 points from a routine with a 6.30 difficulty.
His previous victories at the European Championships took place in Montpellier in 2015 and Bern in 2016.

See all the latest news from Greece and the world at Greekreporter.com. Contact our newsroom to report an update or send your story, photos and videos. Follow GR on Google News and subscribe here to our daily email!