Greek Culture Minister Aristidis Baltas took a hundred refugees to the Parthenon, welcoming them as his guests in the framework of events celebrating Europe Day (May 9), an annual EU event of peace and unity to acknowledge the establishment of the Council of Europe in 1949. The goal of the event was to sensitize the international community on the problems caused by the refugee crisis.
"We want Europe to rediscover its comparative values of democracy, tolerance and acceptance of individuals without discrimination based on sexual or religious orientation," said Baltas on Monday when greeting the young Syrian and Afghan refugees, mainly from the reception centers of Eleonas, Athens center, and Schistos, Piraeus.
The leftist SYRIZA minister said that the refugees visit to the ancient site is special because Greeks want to show hospitality that goes beyond materialism and extends to all that is "moral and historic."
According to some media reports, however, despite wanting to show "hospitality," the minister did not accompany his guests — mainly children — around the site, leaving them to learn about the history of Greece from tour guides.
Sources from the ministry claim that Baltas did not abandon the children, rather, he darted off to meet another group waiting for him at the Acropolis Museum.
The event was held with the cooperation of the UNHCR and the cultural organisation Flux Laboratory.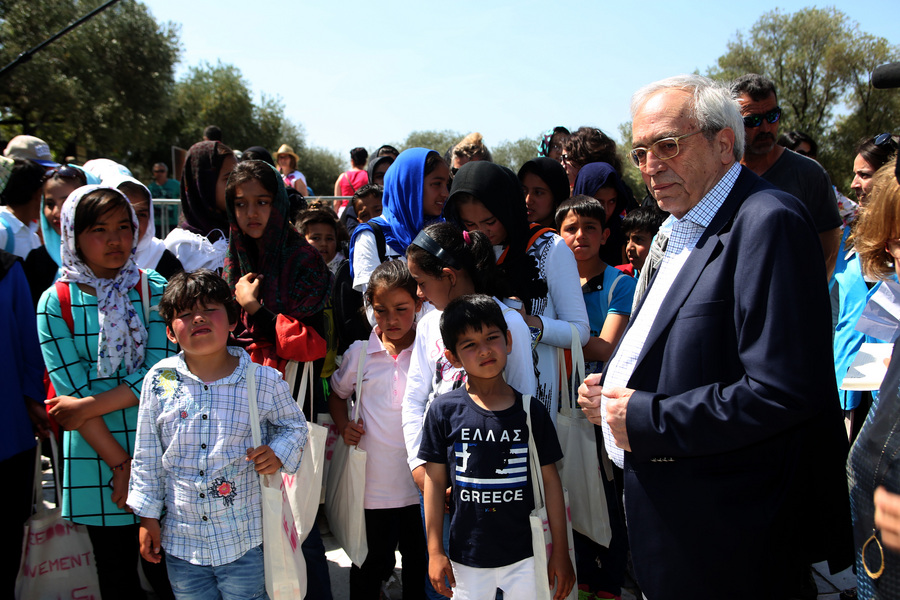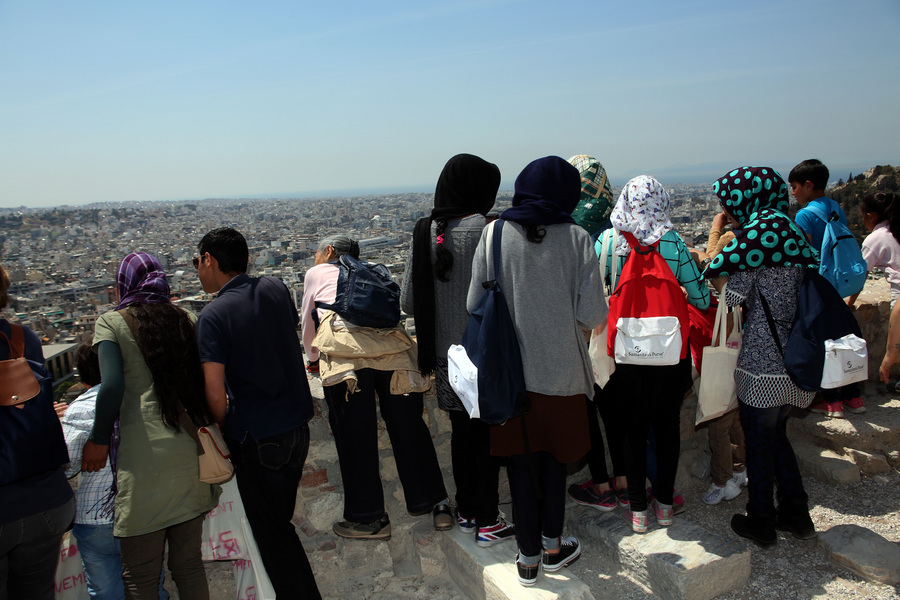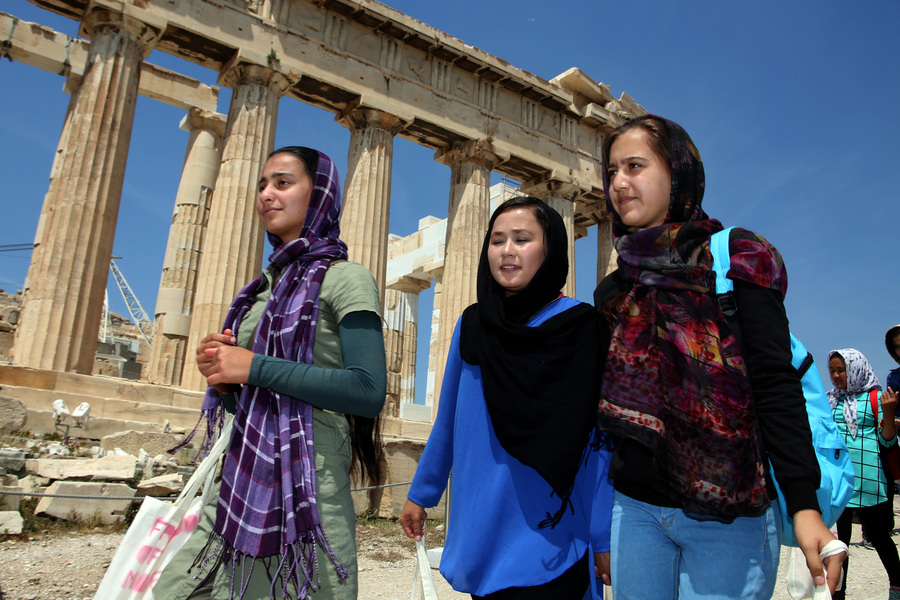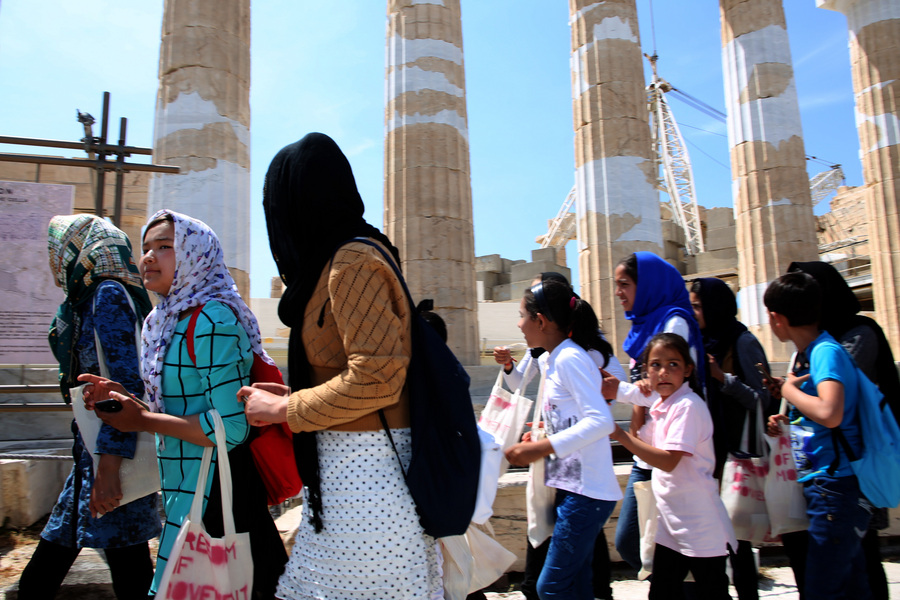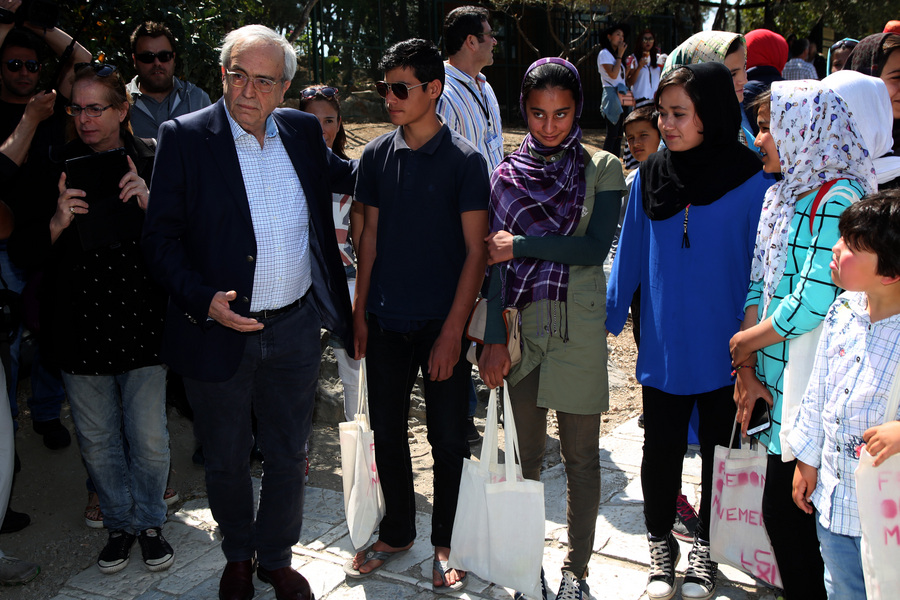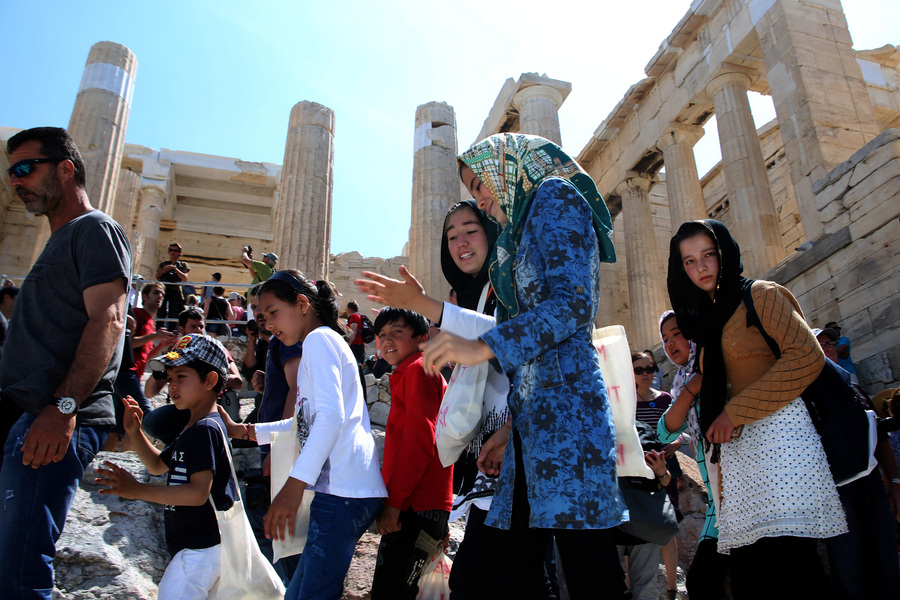 See all the latest news from Greece and the world at Greekreporter.com. Contact our newsroom to report an update or send your story, photos and videos. Follow GR on Google News and subscribe here to our daily email!