Today hundreds of North African immigrants in Lesvos are being registered. In the middle of last week it was decided that immigrants such as these should not be granted the monthly permit which allows them to stay in Greece until their departure.
Thousands of migrants and refugees are arriving on the islands of the northern Aegean from the Asia Minor coasts, specifically Turkey.
Up until this morning the hotspot in Moria recorded around 3,000 people while other migrants were found in many places around the center waiting to be registered. About 1,000 Syrians have been temporarily sent to the camp of Kara Tepe having been given a note that specifies that they will be registered on Christmas.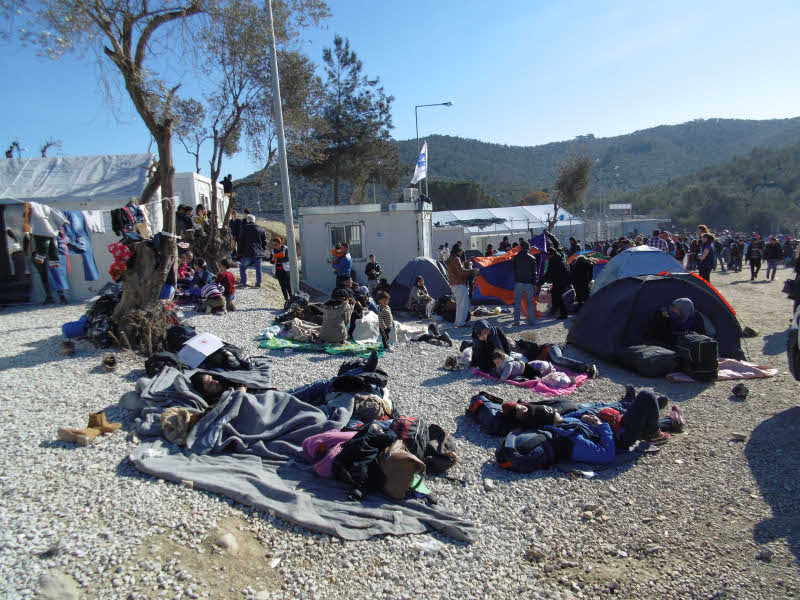 All those waiting to leave the island after having completed the certification process are living at the port, and Mytilene is starting to look a lot like it did in the recent summer months when all public spaces of the city were occupied by immigrants and refugees.
The situation at the recording and certification sites in Moria is very difficult because a great majority of Frontex's staff has left for Christmas holidays.
See all the latest news from Greece and the world at Greekreporter.com. Contact our newsroom to report an update or send your story, photos and videos. Follow GR on Google News and subscribe here to our daily email!