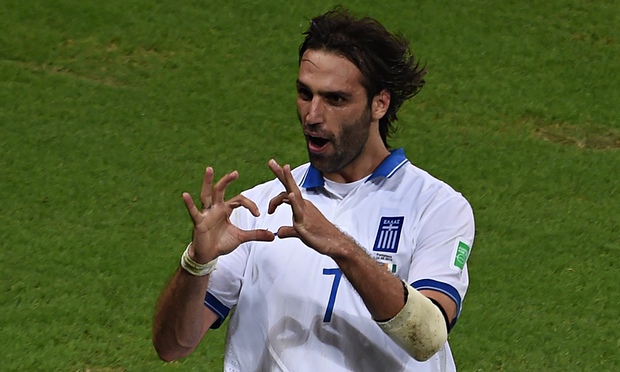 As the January transfer period came to an end, we had a number of Greek footballers who decided to pick a new foreign club to continue their career. Avraam Papadopoulos, Giannis Fetfatzidis, Tasos Donis, Panayotis Vlachodimos and Apostolos Vellios join Giorgios Samaras who yesterday signed for Saudi Arabian Side Al-Hilah.
AVRAAM PAPADOPOULOS – Shanghai Greenland FC – China (Αβραάμ Παπαδόπουλος)


Not too many details have surfaced from China's media portals about Avraam Papadopoulos' transfer to Sanghai Greenland, as a result of its communistic and mysterious ways of dealing with such matters. The little that was published was the fee the Chinese side paid (€285.000) to cancel his contract with his previous club Trabzonspor. The former Aris Thessaloniki and Olympiakos defender will become the first Greek to play in China.
---
 
GIANNIS FETFATZIDIS – Chievo Verona – Italy (Γιαννης Φετφατζιδης)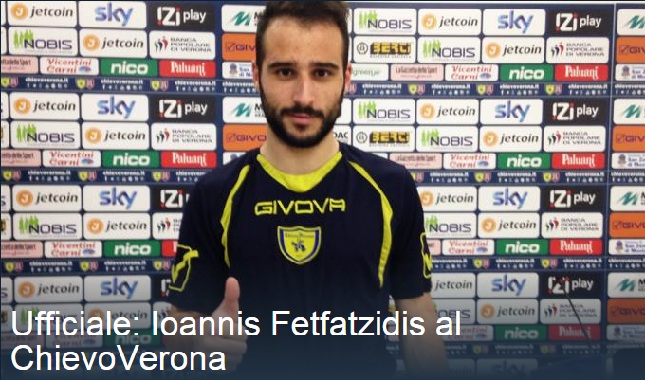 ]
The "Greek Messi" otherwise known as Giannis Fetfatzidis had a superb spell last year in the Serie A with former club Genoa. His injury earlier this season set him back, appearing on the field just 5 times. On loan now to Chievo Verona, the 24-year-old swinger focuses in rebuilding his career and jumping back on the national team of Greece.
---
 
PANAGIOTIS VLACHODIMOS – Nimes Olympique – France(Παναγιωτης Βλαχοδημος)


The talented winger moved to the city of Nimes on loan from Olympiakos this winter season. It's been almost 2,5 years since he signed his 5-year-contract with the Greek champions and besides one season with the reds, the rest has been spent on loan to German side Augsburg, Ergotelis and Platanias. In search of his Ithaca, Panagiotis Vlachodimos is now sent to France's Ligue 2 club, Nimes.
---
 
APOSTOLOS VELLIOS – Vestsjælland – Denmark (Αποστολος Βελλιος)


Considered a shining talent in his youth days at Everton FC, Apostolos Vellios hasn't lived up to expectations. After signing a 2+1 year contract with Belgium side Lirs in hope of getting back on track, the former Iraklis Thessalonikis striker believed he had made the right move. Six months in and just 1 goal in 13 appearances, the 23-year-old moved this January to Denmark and the city of Slagelse to join Vestsjælland with the aim of fighting off relegation to Division 2.
---
 
ANASTASIOS DONIS – Sassuolo Calcio – Italy (Αναστασιος Δωνης)

 
Anastasios is the latest of the Donis family that is following his father's footsteps, Giorgos Donis who dominated in the 90's with the Panathinaikos, AEK Athens and Blackburn Rovers' kits. After spending the last two years at Juventus Primavera, he is known sent on loan to pick up games with Sassuolo's first team. The talented Greek teenager is considered one of the most prominent midfielders of his age group in the world.
See all the latest news from Greece and the world at Greekreporter.com. Contact our newsroom to report an update or send your story, photos and videos. Follow GR on Google News and subscribe here to our daily email!